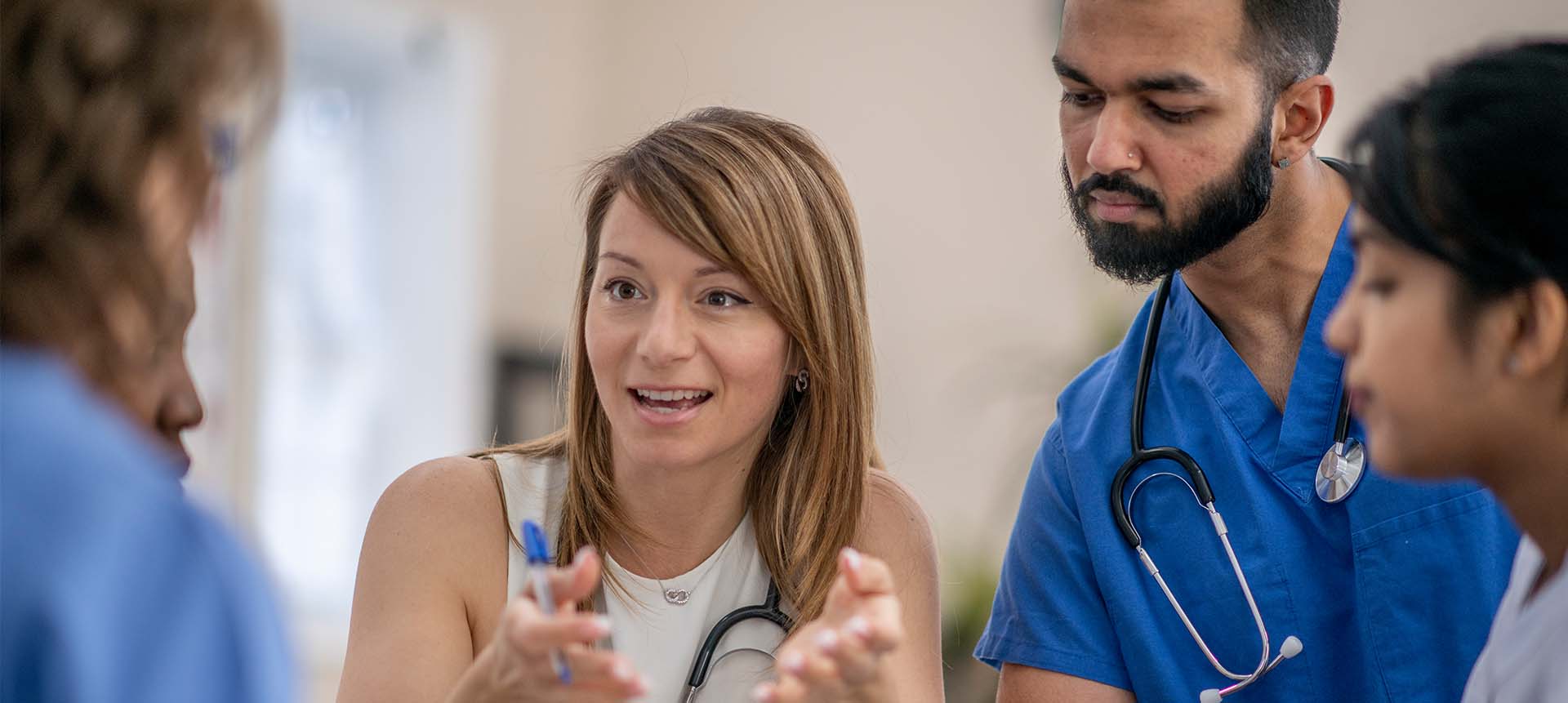 Resuscitation courses for healthcare professionals
Basic Life Support (BLS)
+
–
The fundamental course for healthcare and emergency medical providers.
Advanced Cardiovascular Life Support (ACLS)
+
–
The preeminent advanced resuscitation course for individuals who routinely respond to cardiac arrest.
Pediatric Advanced Life Support (PALS)
+
–
Learn to manage sudden cardiovascular emergencies in children and infants.
Pediatric Emergency Assessment, Recognition and Stabilization (PEARS)
+
–
Go beyond pediatric BLS. Learn advanced skills to manage cardiovascular and respiratory emergencies in children and infants.
CPR courses for everyone
Acquire the skills and confidence to respond to an emergency at home, in public or at work.
Be ready to respond when accidents or injuries occur in the workplace, at home or in other settings.
COVID-19 vaccination statement
+
–
Heart & Stroke strongly recommends that all resuscitation instructors and their students be fully vaccinated in order to create the safest possible teaching and learning environment. Heart & Stroke requires that each credentialled instructor create and implement their own COVID-19 vaccination policy and make it easily accessible to students prior to course registration to help students make an informed decision about their resuscitation education.
Get the latest CPR and ECC  guidelines
2020 Guidelines for CPR and Emergency Cardiovascular Care and for First Aid
+
–
Stay up to date on the latest resuscitation and first aid science as reviewed by an international panel of experts and localized for the Canadian context.
Stroke Best Practices resources
Stroke Best Practice Recommendations
+
–
The Canadian Stroke Best Practice Recommendations (CSBPR) are intended to provide up-to-date, evidence-based guidelines for the prevention and management of stroke, and to promote optimal recovery and reintegration for people who have experienced stroke.
Professional resources
+
–
These tools support the implementation of Stroke Best Practice Recommendations.
Patient and caregiver resources
+
–
Helpful information and tools for patients, families and caregivers.
Taking Action for Optimal Community and Long-Term Stroke Care (TACLS)
+
–
Information to support healthcare providers as they work with people who have had a stroke.
Join our webinars, which are designed to support implementation and dive deeper into the Stroke Best Practice Recommendations.
Resources for patients
Find Heart & Stroke publications on prevention of heart disease and stroke, recovery and more.
Engagement opportunities and peer support
+
–
Discover how people with lived experience of heart disease or stroke can stay connected through our online peer communities and our e-newsletter.
Find resources and information aimed at people living with a heart condition, stroke or vascular cognitive impairment.
Resources for researchers
Funding opportunities, application processes, peer review and more
+
–
Find useful information for researchers about:
grants and awards
current funding opportunities
latest competition results
post award administration
peer review
health equity
additional resources regarding research newsletter, participation and more
Additional resources
Heart & Stroke position and policy statements
+
–
See Heart & Stroke positions on key health policy issues.